About Beyondart
"Beyondart", an institution for visual art is inspired by a holistic approach towards the overall betterment of artistic quality involving precision mentoring through online teaching standards by our professional artists. At "Beyondart", we believe that a person having Artistic talent in a dormant stage can be developed into a full-fledged Artist through our controlled nurturing and unique scientific approach.
Persons of all age groups interested in utilizing the opportunity extended by "Beyondart" for the fulfilment of their long-cherished desire of becoming an Artist can attain their goal by enrolling their name with "Beyondart" Immediately.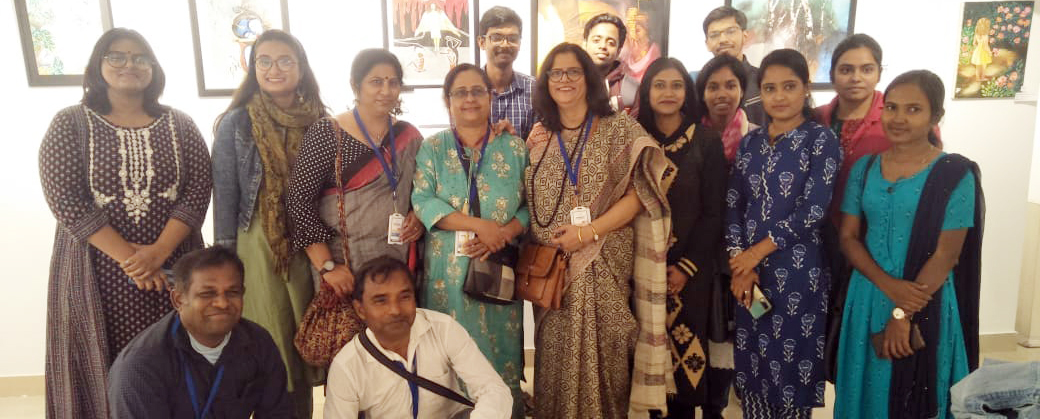 Make art, not just paintings
Our Courses & Tutorial Classes
Learn online Drawing, Pastel & Water Colour Painting at your home by experience & reputed teachers. Classes held on both Zoom & Google meet. We offer our courses for all ages and abilities. Our courses are designed to give you complete insight on how you can take this program for your inner growth as an artist. Please read carefully and decide which course in you enrol.
Our Institute conducts Regular Art Class by skilled and well experienced Art Teachers with a view to enhance Skill, Imagination and Creativity among the students. Nowadays, in Educational curriculum as well as Professional world, implementation of unique and innovative idea is highly acclaimed. Our Regular Art Class aims at honing the Skill and Creative ability of the art aspirants. Apart from all these, one can attend our art class merely for enjoying beautiful time with art shaking off loneliness and anxiety of life. There is no age bar, anyone above 5 years can join our Online Art Class conducted one to one or in group.